Fire features are a popular addition to outdoor living spaces, providing warmth, ambiance, and a focal point for gatherings. There are many different types of fire features available, each with their own unique features and benefits. Some of the most popular fire features include fire pits, fire tables, outdoor fireplaces, and chimineas.


Fire pits are perhaps the most common fire feature, consisting of a bowl-shaped pit that can be fueled by wood or gas.


Fire tables are similar to fire pits, but have a tabletop surface around the flames.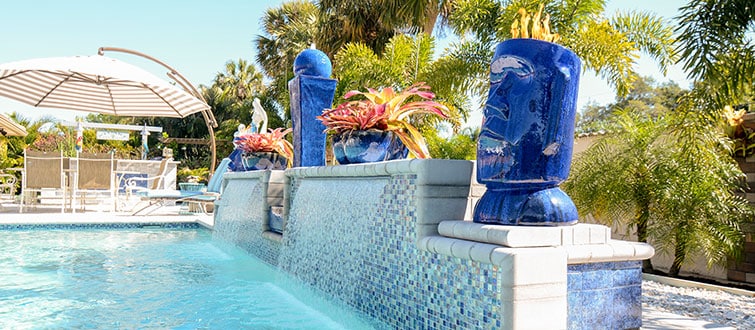 Other types of fire features include fire bowls, which are typically made of metal or concrete and can be used as a standalone feature or incorporated into a larger design.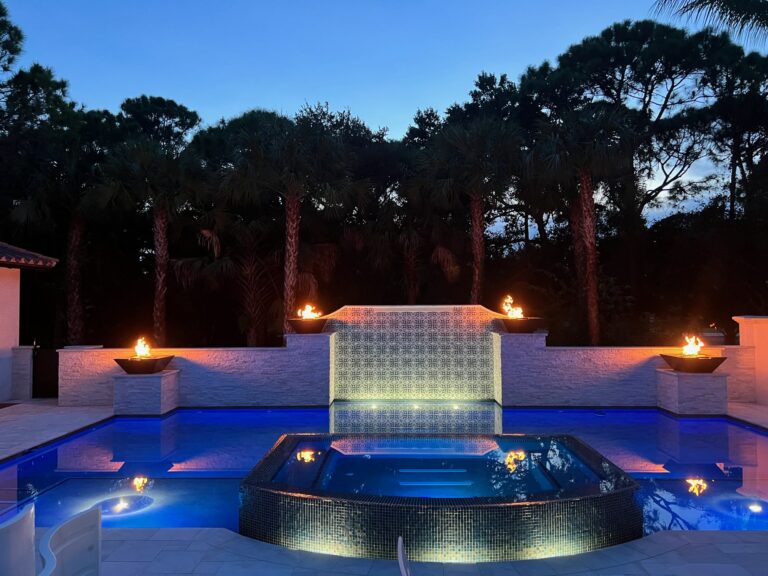 Fire columns are tall, slender structures that can be used to create a dramatic effect, while fire fountains combine fire and water for a unique visual effect.
If you're in the Treasure Coast or the Northern Palm Beaches, contact us today! We'd love to discuss fire feature options with you.
Sources:
"The Ultimate Guide to Fire Features for Your Outdoor Space" by Lisa Hallett Taylor, The Spruce, https://www.thespruce.com/fire-features-for-outdoor-spaces-2132374
"Fire Pits, Fireplaces, and Outdoor Fire Features" by Lisa Steele, HGTV, https://www.hgtv.com/outdoors/outdoor-spaces/fire-pits-and-fireplaces/fire-pits-fireplaces-and-outdoor-fire-features-pictures
"The Best Outdoor Fire Features for Your Backyard" by Kristen Hampshire, Better Homes & Gardens, https://www.bhg.com/home-improvement/outdoor/fire-pits-and-fireplaces/best-outdoor-fire-features/